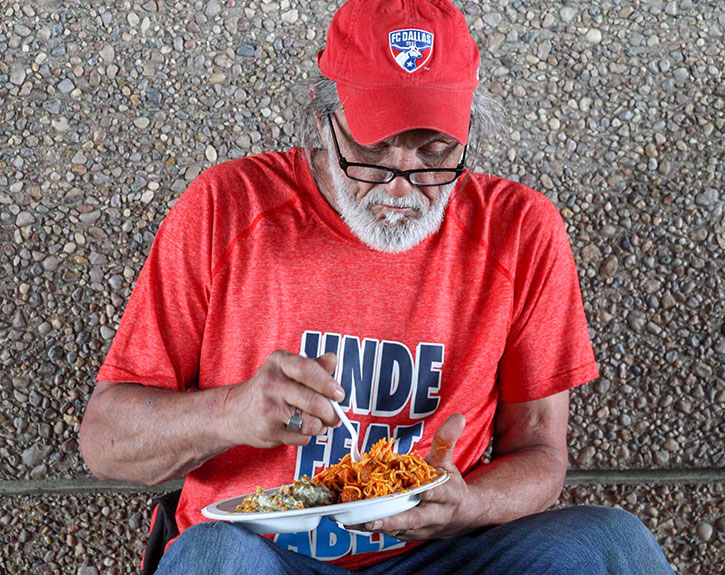 Restore Hope by joining 365 Hope Alliance
365 Hope Alliance is our premiere monthly giving program.  For just $30 a month, Hope Beyond Bridges is able to provide 4 hygiene kits and 4 meals to homeless individuals living under bridges in Houston. This allows us to build relationships, learn their stories and share the life-changing Gospel of Jesus Christ.  As Jesus changes their hearts, we work to transition these men and women off the streets because a Bridge is NOT a home.
365 Hope Alliance
Play Video
Learn More
Other Ways to Support
Mail Your Donation
If you would like to make a donation to Hope Beyond Bridges by mail, please print the Donation Form and send a check payable to Hope Beyond Bridges.
Download Donation Form
Donate Items
We are always in need of clothing and hygiene to distribute to those in need. Click below for a full list of accepted items.
Donate Items
Shopping Rewards
Give to Hope Beyond Bridges while you shop at Kroger or Amazon. Click below to learn more.
Learn More
Venmo
@HopeBeyondBridges