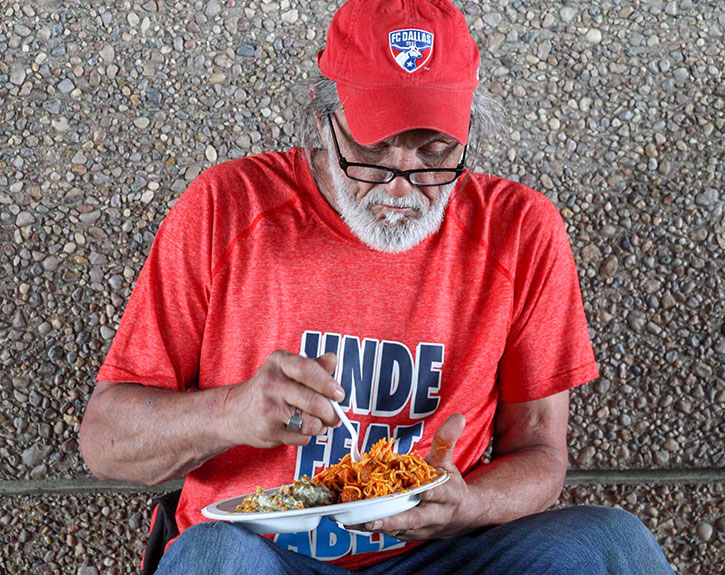 YOU can help us feed one more person.
A bridge is not a home. For as little as $10 a month, you can ensure that Hope Beyond Bridges is able to provide 4 hygiene kits to homeless individuals living under bridges in Houston.  $20 monthly support provides 5 homeless individuals a hot, delicious, and nutritious meal.  One meal can encourage one person to believe in a different story for their life.
Donate Now
Other Ways to Support
Mail Your Donation
If you would like to make a donation to Hope Beyond Bridges by mail, please print the Donation Form and send a check payable to Hope Beyond Bridges.
Download Donation Form
Donate Items
We are always in need of clothing and hygiene to distribute to those in need. Click below for a full list of accepted items.
Donate Items
Shopping Rewards
Give to Hope Beyond Bridges while you shop at Kroger or Amazon. Click below to learn more.
Learn More